The Group Executive Vice Chairman, SIFAX Group, Dr. Taiwo Afolabi, has said that the need to reposition the brand for its next strategic growth phase is responsible for the company's launch of a new brand identity.
SIFAX Group is a multinational corporation with diverse interests in maritime, aviation, haulage & logistics, oil & gas and hospitality, and has offices in Ghana, South Africa, Morocco, United States, United Kingdom, Djibouti and Liberia, among others.
The strategy behind the new identity, which was unveiled to the media in Lagos, according to Afolabi, is to achieve a very strong corporate brand, SIFAX Group, which will in turn deliver superior customer experience across all its subsidiaries.
Speaking at the event, Afolabi, who was represented by the Managing Director, SIFAX Shipping Company Limited, Mr. Markus Brinkmann, said the brand was transiting to a global one and needed a strong brand identity to compete favourably on the global stage.
"The consensus about our performance and impact on the Nigerian business environment is that we have done very well. With interests across maritime, aviation, haulage & logistics, oil & gas, hospitality, among others, SIFAX Group has carved a unique niche for itself. With various diverse opportunities emerging globally, we felt the need to launch a new identity that signifies our global business intentions and ambitions.
"This identity, among other reasons, would bring uniformity to our image as a company across all our subsidiaries, improve our service delivery and establish our brand as a force to reckon with in all our areas and countries of operations."
In his remarks, the Executive Director, Dr. Phil Ofulue, noted that the rebranding is the end-product of the business re-engineering of the company, which was designed to reposition its business practises, processes and procedures for the ultimate satisfaction of the customers.
While providing insights into the new corporate logo, the Corporate Affairs Manager, SIFAX Group, Mr. Olumuyiwa Akande, said the choice of the bold fonts and colours (orange and grey) convey the message of a brand that is bold, solid, strong, friendly and determined to meet and exceed customer's expectations.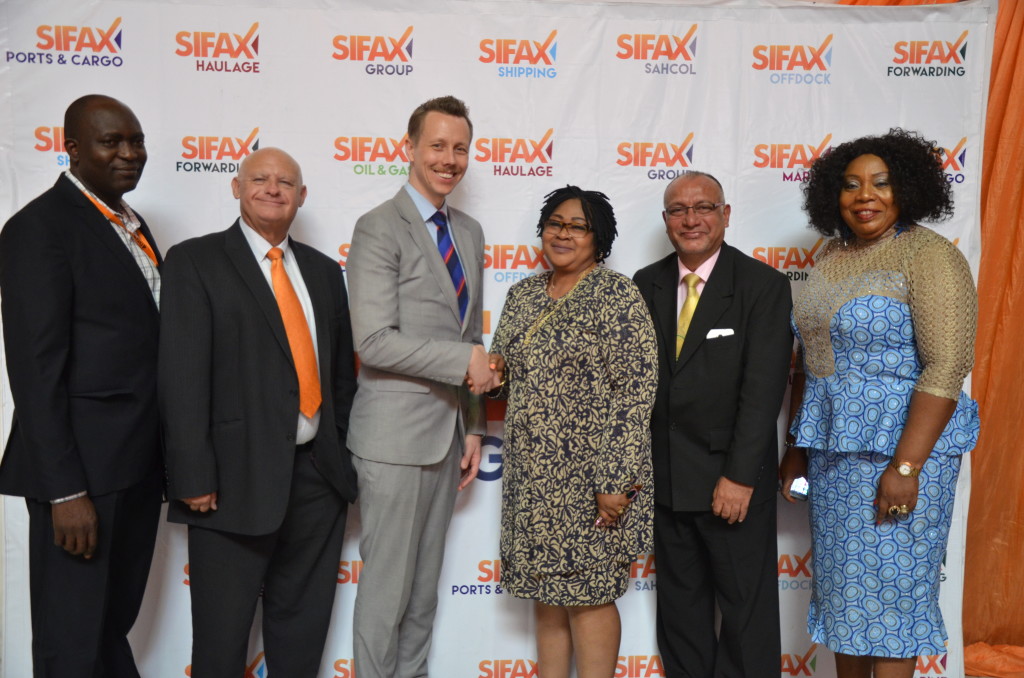 He said: "All the logos (corporate and sub-brands) have been carefully designed to signify our ambitions and the future business plans. The orange colour signifies warmth and friendliness while the grey colour communicates calmness — a brand that is not under pressure. We have implicit belief in our competence, ability and commitment to deliver on our brand promise.
"The colour scheme of our subsidiary brand logos also communicates their individual brand promise as well. These include trust, authority, professionalism, dependability, determination and organisation, among others. It's also worthy of mentioning that at the heart of our rebranding strategy is the drive to satisfy the customer."