Another accolade has gone the way of SIFAX Group as the company recently bagged the prestigious Next Bulls Award of Nigeria's premier business newspaper, BusinessDay.
According to Mr. Frank Aigbogun, Publisher/CEO, BusinessDay, the award was conferred on the business conglomerate due to its brand authenticity, incredible growth trajectory, market dominance, outstanding value system, innovative solutions and most importantly, the proudly Nigerian values espoused by its leadership.
While shedding further light on the award,  Aigbogun said it was premised on a survey conducted amongst active investors on the Nigerian Stock Exchange (NSE) and is meant to celebrate private, indigenous companies that active, informed investors on the NSE have expressed a strong demand to own their shares if their boards ever decide to take them public.
"After collation of survey responses which was administered on equity analysts, retail and institutional investors, financial journalists, sectoral experts, professionals and millennials, more than 90 of the respondents identified SIFAX Group as a company whose stock they would like to own in their dream equity portfolio for long-term holding if the choice was limited to only 10 companies. In total, 214 of the respondents affirmed that they that they would invest in the SIFAX Group's Initial Public Offering (IPO) if it ever approached the market", he said.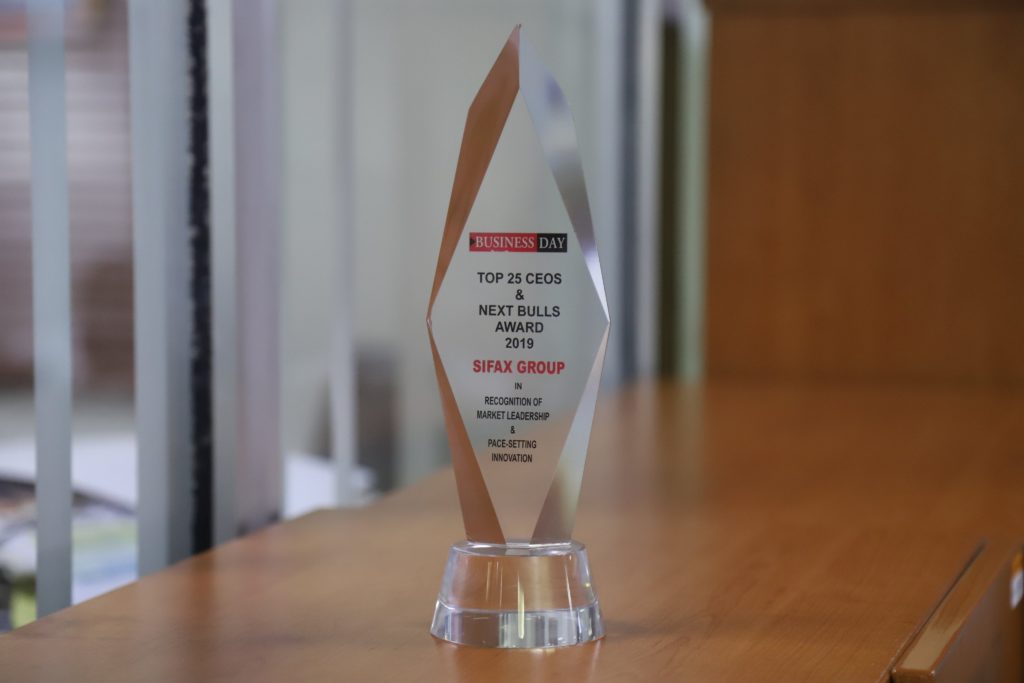 Mr. Adekunle Oyinloye, Group Managing Director, SIFAX Group, who received the award on behalf of the company appreciated BusinessDay for considering SIFAX Group worthy of recognition.  "We know that an award proposition from BusinessDay is not a fictitious or money-making venture. This award is credible. We are genuinely grateful for this. As a Nigerian company, we believe in this country and that is the major reason we continue to deepen our investment in various sectors of the economy," he said.
He noted that one of the company's subsidiaries, SAHCO Plc, had been listed on the exchange, adding that the management was impressed by the investors' appetite as evident in the level of subscription to the IPO.